9
MIN READ
Social media is the first place we look at when connecting with our customers, engaging with our audience, and guiding them to take the first step towards completing a sale. Now, in 2022, let's take a look at some stats and discover why social media such as Facebook and Instagram will be major influencers in the coming year. The fact is that social media is a massive platform, and it's still growing, thanks to the influence of Artificial Intelligence.
And, no matter how much it changes in the coming years, your social media strategy still needs to be solid for it to work. These statistics will help you answer questions like:
What do customers expect?

How should companies be using the media to interact with their audience? Which platforms are seeing growth?

What would be the future of customer service?

What defines customer loyalty to a brand?

And how can we ensure that our brand stands out and succeeds, even as the competition gets tougher?
So, instead of obsessing over the future, let's see how you can fine-tune your social media strategy according to the latest stats. What do marketers think about the future of social media? How will we adapt to the changes and make the most of social media? We will also talk about the right social media strategy for businesses to stand out and connect with customers more effectively.
Which social media platform should you focus on?

Which are the trends to consider while creating your social media strategy?

What are the key changes you need to prepare for, and how should it be done?
So, without further ado, let's get started:
Social Media Statistics that Will Define 2022 and Beyond!


Facebook is still the king of social media, with most people (71%) on the internet using it to connect with friends and family. It has over 2.27 billion active users, more than one-third of the world's population! What's more, Facebook has evolved into a full-fledged advertising platform with an incredible range of targeting options.
Here are the latest statistics about Facebook:
Check this graph:
Approximately Facebook Advertisement generated as much as $9.82 per user in 2021, which is better revenue than 2020. Facebook ads have the highest ROI than any other social media.
Facebook User Stats
These stats show how many members use Facebook every month. But the main thing is, does your target audience uses Facebook? Do they use it to connect with their friends and family? Do they spend time on Facebook, reading and sharing content? Should you optimize content for mobile users and desktop users? Check out these stats!
If yes, you should definitely consider using Facebook to grow your business.
Facebook Demographics Stats
The age, gender, and income of consumers directly impact their spending behavior. It makes sense to create a communication strategy that targets the right audience.
Here are the stats about Facebook demographics:
Women between 25 to 34 make up to

12%

of Facebook users.

Men between 25 to 34 make up 18.8% of total Facebook users.

On average, Facebook has

56.8% of men's accounts, while 43.2%

of females have Facebook accounts.

61.3%

of Facebook users are under 35.
Facebook Marketing Stats
Now, here are a few Facebook marketing statistics to consider:
According to Facebook, 200 million businesses have active Facebook pages.

Insights from

We are Social

claim, 35.7% of posts on Facebook are in the form of images.

On average, posts without links

get a 73% better

reach than posts with links.
Facebook Video Stats
Videos are one of the best money-making products for businesses. The more you post, the better the results.

Check out these stats about Facebook videos:

According to the

latest insights

, at least 1.2 billion monthly users visit Facebook Watch.

Social Insider found

Videos ranging from2 to 5 minutes get better viewership.

Live Video isn't popular among brands. Only

12% of brands

utilize Facebook Live Videos.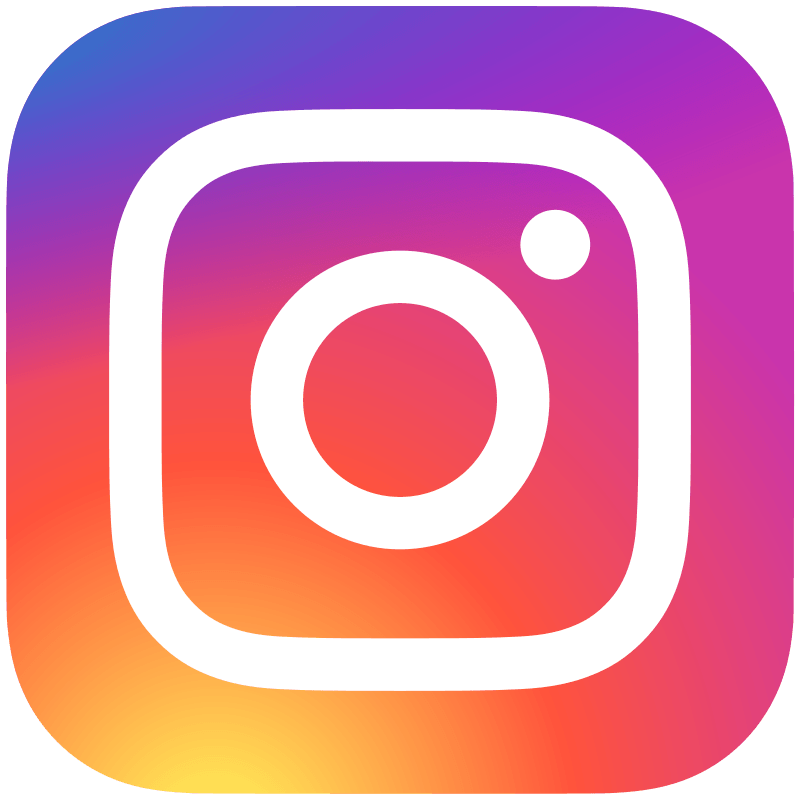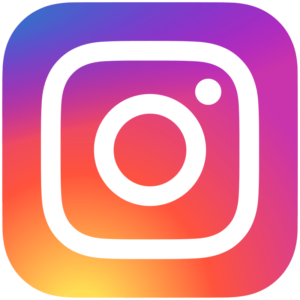 Instagram – The Home to Visual Content
Instagram is one of the most popular social media platforms downloaded over 3.8 billion times. It has an enormous level of engagement, and we very often prefer it as a platform to connect with friends and family. It is also an incredibly powerful advertising platform. A lot of businesses now choose Instagram to connect with their target audience.
Instagram Brand Adoption Stats:
Most

used hashtags

on Instagram are from businesses.

70%

of the audience turn to Instagram to find new products.
The latest insights claim,

90% of people

in the USA follow at least one business they like on Instagram.

90%

of the marketers plan to spend most of their budget on Instagram influencers.

50%

of the Instagram audience likes a brand when they see its ad on Instagram.
Instagram Visual Content Stats:
Stats for Posting Strategy on Instagram
What's the Take-Away from These Social Media Stats?
There will be fiercer competition in the social media marketing world in 2022. It's important to stay awake and consider the entire market while strategizing your next move. When millions of brands are vying for the attention of billions of people, you need to make sure your strategy is not only in line with your audience but also ensures better ROI.
That's just the tip of the iceberg for social media marketing. There are hundreds – if not thousands – of other stats that will help you in your next big social media marketing campaign. When brands compete for attention, it's important to make sure your content is engaging and exciting enough. What strategy will stand you out in this highly competitive zone is stellar customer service.
Every brand is now using social media, and for a good reason. If you wish to be a part of the future, customer service through social media will be a top priority. All the latest social media stats show that people are using it more and more, so if you want to do your business.
How will a brand compete? How will small businesses make their way into the market? What will be the next big social media marketing strategy? Stellar customer service!
Sureshot Customer Service Strategy – The Game Changer in 2022
In 2022, the one thing that will determine which brands scale and those that don't is customer service. In the social media marketing world, everyone is fighting for the same thing – customer attention. Your brand's ability to engage and provide stellar customer service will determine its success.
Think about it – in 2022, when social media platforms are flooded with brands, businesses will have to work hard to grab their audience's attention.
How Can Customer Service Make an Impact?
Creating marketing campaigns is not enough anymore. You need to focus on building strong relationships with your audience now more than ever before.  While creating engaging content is important, it is not enough to deliver your desired results. How will customer service make an impact? According to all the latest social media stats, the future seems to be between half-content and half-connection. Customer service on social media will determine which brands scale and those that don't.
8 Customer Service Statistics That Will Shape Social Media in 2022:
90% of Americans prefer a brand that provides good customer service over only one-way communication.

58%

of Americans say they will switch companies if they don't have good customer service.

Salesforce found

consumers will make another purchase if the brand has good customer service.

78% of customers

say they will return to a brand for another purchase after a bad experience if the band provides good customer service.

Zendesk found,

three out of five customers

believe loyalty to a brand depends on its customer service.

Hubspot found that

33%

will feel frustrated if a brand keeps them on the waiting list.

In another study from Zendesk, 60% of customers said long holds, and slow customer service is frustrating.

94% of Americans

will recommend a brand to others if they consider its customer service quick and reliable.
The Takeaway from the Customer Service Stats:
Customers will do more business with brands they like. They will recommend them to their family and friends. Customer service is everything! All the latest social media stats point in the same direction when you think about it. In 2022, your ability to provide good customer service will determine whether you make it to the top or not. All your efforts should be focused on delivering stellar customer service and building strong relationships with your customers. This is the only way to succeed in social media marketing.
Supercharge Your Customer Service with Artificial Intelligence
AI-powered bots are the next big thing in customer service. Over 300,000 bots on Facebook alone in 2020, and the numbers are increasing rapidly. Chatbots are quick, efficient, and more effective than humans – just what you need to take your customer service to the next level.
A recent survey found 64% of consumers like chatbots because they provide quick and efficient customer service. On the other hand, research conducted by Juniper Research predicted that Chatbots will result in $112 billion transactions in 2023. Chatbots will dominate all the business sectors on social media, especially Facebook and Instagram. The dawn for chatbots has already begun. The earlier you take the step, the better!
Check out the following image to understand Chatbot dominance in different sectors.
How do bots work? Bots can answer simple questions quickly, and by locating your customer's information automatically, they can deliver the correct and complete answer. Bots will handle the regular customer service better than humans, but they cannot replace them completely – yet!
Following are the ways chatbots can help your brand scale:
1) Chatbots will reduce the number of inquiries:
AI-powered bots can work with multiple platforms. They can be used with Facebook Messenger, Slack, and Microsoft Teams – to name a few. Instead of opening an email or doing it over live chat, your customers can reach out to you directly through different social media channels. This saves them time, and your business can handle more inquiries in less time with greater accuracy.
2) Chatbots will speed up the process:
AI-powered chatbots can deliver faster responses than humans because they are powered with NLP, which makes them understand the conversational tone of the customer. They won't miss out on anything, and they never get tired.
3) Chatbots will reduce customer effort:
It's always better to get what you want without any effort. Customers will be happier, and they will keep coming back to your brand for more because chatbots do all the hard work for them.
4) Chatbots will reduce human effort:
An eMarketer report revealed that two-thirds of businesses want chatbots for customer service. There won't be any need for customer service agents to cut costs significantly.
5) Chatbots will increase your social media followers:
Studies show that customers are more likely to do business with companies with active social media pages. Once you have bots installed for customer service, they can ask your customers to like your page or follow you. This will increase your social media following.
6) Chatbots will increase your social media engagement:
Engagement is the key to success on social media. A recent study revealed that social media posts with hashtags get 94% more engagement on Facebook and 120% more engagement on Twitter. Like how you add hashtags to your posts, chatbots can do the same.
Conclusion:
To conclude, chatbots are the future of social media customer service. They will help you deliver a better customer experience, reduce costs, and improve your brand image in the long term. This is where Clepher will come into play. Clepher is an Intelligent Messenger Platform that can help you deliver better customer service on social media. Clepher will power your chatbots and provide your customers with a personalized experience that keeps them engaged and coming back again and again.
If you want to scale your brand on social media, let Clepher develop a personalized strategy for your business.
---
Related Posts